Millikan High School


(230 Alumni and Guests attending, so far...)

Love those oldies? Classmate, John Foutris, found a cool oldies station, KSURF 1260 AM radio. You can listen via their webcast, while browsing our website. To listen, click here: KSURF 1260

Great Spike… but oh those Lovely Gym Clothes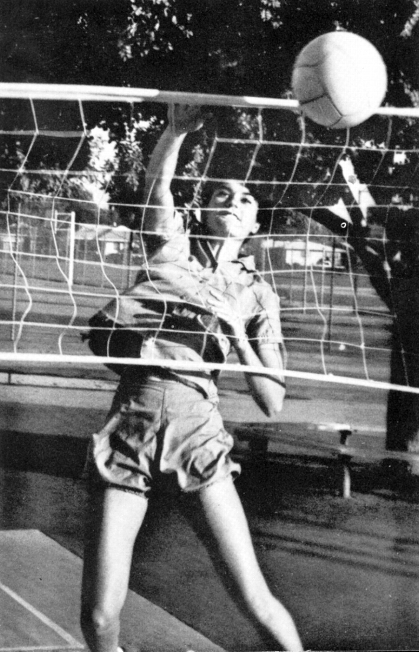 Help Build the Reunion with a Donation…
The goal of the reunion committee is to have the best possible event at the lowest possible price per ticket. With that in mind, the price to charge per person was based on an estimated number of reunion attendees. So, we are not yet certain we will meet all financial obligations. Thanks to all those who register and pay early. It helps a great deal in the planning effort.
To help alleviate some of the uncertainty; donations—of any amount—to cover unanticipated expenses and to help pay for contracted obligations will be greatly appreciated.
We would like to acknowledge the following classmates that have donated towards building a successful Reunion:
EB Adair
Janis (Pugh) Jacobs
Brant Beddow
Wayne Kaplan
Frances Chadwick
Tom Lighthipe
Margo (Sowell) Dobbs
Robin (Davilla) Long
Jill Epson
Mark McKee
Bob Garrett
Scott & Ellen Noble
Myra Lynne (Hart) Grace
Sandy (Hooven) Peters
Toni (Rice) Groetsch
Tad Reynales
Roger Hassenpflug
Mary Elizabeth (Schofield) Nowee
Rick Hicks
Kat (Shultz) Siegfried
Sharon (Larkin) Hicks
Anne (

Nancy Honsberger)

Thomas
Jill (Rivett) Humphrey
Bob Webster
Pam (Day) Winters
(To donate via PayPal or Credit/Debit Card, click the Donate Button, just below. You can also mail donations to Jill Rivett Humphrey at the address further down the page.)
Thank You
Your Reunion Planners
Welcome, Class of 68!
Click Here to Register for our 50th Reunion
Oct. 5th, 6th and 7th, 2018
The main reunion activities will be held at the Long Beach Airport Marriot, on Friday and Saturday Evening.
Details for all the planned activities
can be found further down the page.
The Reunion Committee would like everyone to register, as early as possible. The registration count really helps the Reunion Committee with planning. Also, when you register, your classmates will see that you are planning to attend, which serves to encourage them to attend.
Registration does not require immediate payment for the Reunion. However, prompt payments are a big help to the Reunion Committee in meeting expenses. Payment can be made, immediately while you register.
All Payments, whether by mail-in check, or made online, via PayPal, must be received by Midnight, October 1st
If you have friends from other years that would like to attend they are welcome. If you are an alumni from another year, you are definitely welcome both to attend the Reunion and join this Website. We just ask that folks that are not from the Class of 68, list themselves as Guest Members when they join the website, and that they enter their class year or relationship, after their name in their profile. This will help avoid any confusion.
If you prefer, Mail your Reunion check, payable to:
Millikan High School Reunion Class of 1968

Jill Rivett Humphrey
3902 Monogram Ave
Long Beach, CA 90808
Must be received, by Jill, no later than October 1st
---
Refund Policy:
The final date to receive a refund has passed. The Committee can no longer issue refunds at this time.
---
Have a Question or need Information?
You can click on Contact Us for general questions, and a committee member will try to respond promptly. However, if you have something urgent and need to talk to a Reunion Committee Member, Tom Lighthipe has agreed to field questions: He can be reached by phone at: (949) 485-0207, or via email

---

Staying at the Marriott?
Click Here to Book our Marriott Hotel Group Rate
Note that this rate is only for Friday and Saturday Nights. You must click on the link, above, for the group rate... don't try calling and expect to get the group rate.
The Marriott has ample Free Parking. They also provide a Courtesy Shuttle, within a 3-mile radius. That includes the El Dorado Golf site, and the Millikan Campus... so you may be able to forego car rental.
Click Here to see Alternative Hotel Lodging

---

Planned Reunion Activities
Thursday, October 4th
Joe Jost's - 2 pm - 6 pm: an informal get together at a Long Beach landmark. No charge
Friday, October 5th
A Golf Outing at El Dorado Park (Click the link for details or to register)
5 pm to 11 pm Meet & Greet - Long Beach Marriott
4700 Airport Plaza Drive, Long Beach, California 90815 USA

Casual Dinner with Live Music at the Terrace Grille/Patio and the Pool Area. Spend time reconnecting with old friends and making new ones!
Casual Attire
Live Music, by Marc Zavatsky & The Invisibles
Photo Booth and Roving Photographer
Saturday, October 6th
Miniature Golf Outing (click to register or see more details)

10:30 a.m. meet in the Marriott Lobby, for those driving from the hotel
11:30 a.m. meet at Camelot Golfland

6 PM to 12 AM Buffet Dinner - Long Beach Marriott

Dancing to The Emperors Band, in The Grand Ballroom
Business Casual Attire
A casual evening of fun, hanging out and visiting with old friends
Roving Videographer
Sunday, October 7th
Logistical problems have prevented us from having the planned Sunday Picnic.

However, not to worry… we are planning to meet for a Farewell Champagne Brunch, at the Marriott!

Farewell Champagne Brunch at the Marriott – 11 a.m - 2 p.m.
A robust Buffet with custom order stations for omelets, etc. – $32.95 per person
Reservations are not required, but highly recommended
To make a reservation, call 562-425-5210
(Tell them you are part of the Millikan 68 Reunion, so they can seat us in the same general area)
Please note that regular breakfast menu service will not be available during the brunch hours
More Fun Info (Click on a Photo for Full Details)…
...
---
If you are new to this website, the best place to start is the First Time Visitors tab, at the top.
(Note: there are instructions there for adding photos, once you have set up your profile. If those don't help, feel free to email Wayne and ask for help.)
After viewing the introductory info, come back here to the Home Page, and click on the Join Here link, which is on the right side of the page.
Find your name to join and edit your alumni profile. You can correct any pre-filled in data, if it is no longer accurate. And, of course, fill in any blank fields. You do not have to fill out everything, but email and mailing address are important for the Reunion Committee.
If your name is not already listed, there is a button at the very bottom of the profiles page, that allows you to add it.
Even if you don't plan to attend the Reunion, update your profile, so your classmates can reconnect with you, here. You can post pictures, post comments, send private messages to other members, and we now have Chat capability on the website.
Your Senior Class Picture from the 68 Aires will be added to your profile, once you fill it out and join the website. You are encouraged to upload some personal photos (both old and new) to your profile, to share with classmates.
We also have an active group page on Facebook. You can Click Here to go to it. Classmates are actively posting photos and thoughts, there.