Millikan High School

93-KHJ Boss 30, KFWB... and more!
Hear the very last hour of KFWB as pop music station... March 10, 1968! Click Here
Our Classmate, Art Schroeder, sent us the following. It is 93-KHJ's Boss 30, on our Graduation Day! It is kind of amazing how eclectic in musical style that list was. Below the graphic, you can click to listen to some of those songs.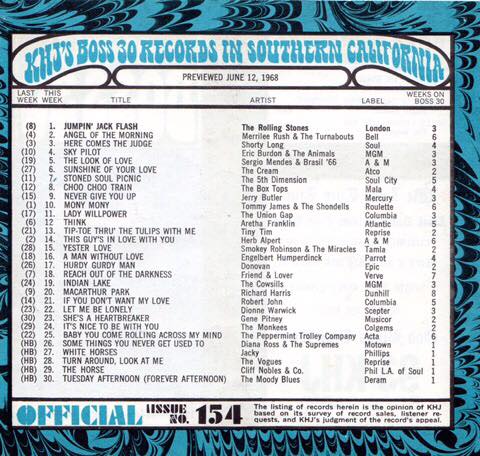 Click below to hear snippets of some of the 1968 Hits:
Can't get enough oldies? Classmate, John Foutris, found a cool oldies station, KSUR 1260 am radio. You can listen via the web, click here: KSURF 1260
Listen to those 60's and 70's DJ's! Click Below: