Millikan High School

Personal Reunion Photos
Add Your own Reunion Photos!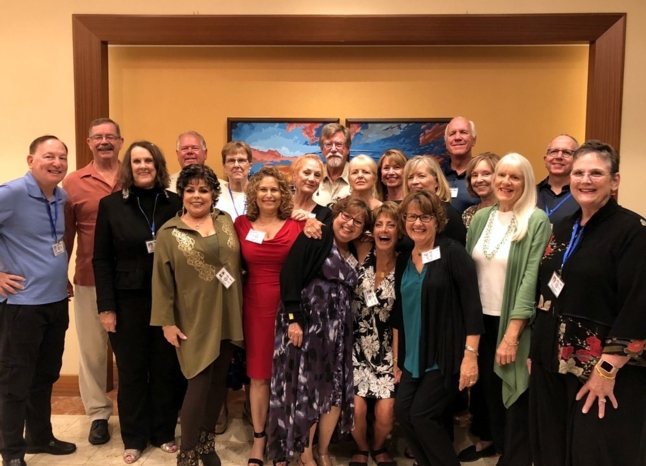 We have created galleries for each event at our Reunion.
(Scroll down this page to see them)
You can add your own photos, that you took at an event, to the appropriate gallery... (Theoretically.
)
Whether your photos are on your smart phone or on a computer or tablet, all you have to do is log-in to the website from the device where you've stored your photos. Access this same page, Scroll down and click to select the specific gallery you want to add to. You will then see a button to Create Your Own Photo Gallery Here
Note, that after you have posted photos to a gallery, the button will change to say Add/Edit Photos, if you want to add more. Once you add a photo or photos to a gallery, you can come back and add as many as you like... within reason.
Don't forget to add captions to your photos.
Identify everyone in the picture, if possible.
Besides captioning photos, there is a robust set of tools you can use to edit your uploaded photos.
(On phones/tablets, you should tap to the right of the photo—not on it— to bring up the following:)
Click on Adjust and you will find a veritable wonderland of tools to play with! (This includes adding text, emojis, etc.)
Click on Delete to permanently delete a photo.
Click on Cover Image to make a particular image the cover image for your personal gallery
(Note: These tools work the same way, if you are working on photos in your personal profile)
If you run into trouble, you can always attach your photos to an email, directly to: Wayne Kaplan I will then post them in the appropriate gallery.
If all else fails... ask one of your grandkids for help!
When you are viewing a gallery, you can choose to view one individual's contributions or you can choose ALL (top of the dropdown list) and view the entire gallery in a slideshow.
While viewing the slideshow, you can download any photo (or copy it to the clipboard), by right-clicking on it. Long finger-press, if using a phone or tablet to view.
---
Jack Marinello has also created an album of videos and photos from the Reunion and Post-Reunion Cruise, on Google Photos. You can view it by clicking here.
Here are some, on Facebook, from Steve Haskill... click here. (There are more to be found scrooling through our Facebook Group.)
---
Enjoy!
| | | |
| --- | --- | --- |
| | | |
| | | |
| | Joe Jost's | |

2 Galleries 10/9/18

| | | |
| --- | --- | --- |
| | | |
| | | |
| | Friday Golf Outing | |

2 Galleries 10/7/18

| | | |
| --- | --- | --- |
| | | |
| | | |
| | Friday Evening-Marriott | |

11 Galleries 7/29/19

| | | |
| --- | --- | --- |
| | | |
| | | |
| | Misc. Reunion Photos | |

3 Galleries 10/9/18

| | | |
| --- | --- | --- |
| | | |
| | | |
| | Saturday - Putt Putt Golf | |

1 Gallery 10/5/18

| | | |
| --- | --- | --- |
| | | |
| | | |
| | Saturday - The Marriott | |

17 Galleries 1/11/19

| | | |
| --- | --- | --- |
| | | |
| | | |
| | The Cruise | |

1 Gallery 10/12/18